The anti-piracy group, BREIN recently won the lawsuit against the XS Networks, the hosting provider of SumoTorrent. The Court of Hague believed that the service provider has the responsibility to protect the copyright via activities of the torrent site, such as the site of SumoTorrent. Such Dutch verdict is a landmark for the future lawsuits against hosting providers.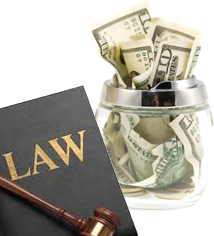 In the beginning, SumoTorrent was hosted in Netherlands. By moving to Canada, it escaped the jurisdiction from BREIN. However, it finally went back to the XS Networks, and the eyes of BREIN monitor SumoTorrent again.
BREIN is a strong group to protect the copyrighted materials, which have rich experience in shutting down most torrent site hostings in the world. When SumoTorrent moved back again, the BREIN group immediately asked XS Networks to shut down the torrent platform. However, the XS Networks refused, without reasons provided. They are willing to respond any law court order.
Eventually, XS Networks and SumoTorrent agreed to hand over a little part of the personal details, but would not shut SumoTorrent websites down. After checked, the BREIN folks found that most of the personal details are false, which is meaningless to them.
Then BREIN immediately took action to response and argued the XS Networks performed negligently when requested to shut down the SumoTorrent website.
The Court of Hague agreed the point of view from BREIN. It is believable that SumoTorrent is promoting copyright infringement and the XS Networks shall bear the responsibility to shut down the SumoTorrent website. This was the request from BREIN.
Furthermore, the Court of Hague agreed XS Networks as the service provider shall be unlawful against the right from copyright holders. Therefore, in addition to legal costs, XS Networks needs to handle the damage cost of the infringing content, which was shared by the SumoTorrent users. The amount of penalty from XS Networks was not yet determined.
In addition, the Court of Hague requested XS Networks to hand over the personal information, relating to SumoTorrent. If not, they need to handle the penalty of 10,000 euros a day.
This lawsuit was a critical and landmark one, which showing the liability of the hosting providers, like XS Networks. They provided hosting services to the websites, which are operated from the customers. If the copyright holders find any infringement, they can request to close these websites. The service provider can determine if the request from them is legitimate, and consider if the website is actually promoting copyright infringement.
With this example, BREIN has the good initiative and example to shut down other similar websites in the world. They can also request personal details of databases from website owners. If the service providers do not agree, they might have the similar results like regarding this XS Networks case. SumoTorrent was escaped to pay the fine, but it could no longer host files under the service from XS Networks.